Bill Rhoads, DVM, DACVS DABVP
Dr. Rhoads grew up on the east coast in the state of Maryland. His love of horses began early in his youth while he was active in the horse program of the local 4-H. He obtained his first show horse in 1984 and competed in Western Pleasure at AQHA shows.
Dr. Rhoads attended undergraduate school at Virginia Tech in Blacksburg Virginia, where he gradated summa cum laude with a degree in Biochemistry in 1991. Dr. Rhoads graduated from veterinary school in 1995 from Oklahoma State University. He went on to complete an internship in equine medicine and surgery at Kansas State University. Following this he entered an equine surgery residency at the University of Georgia, which he completed in 1999. Dr. Rhoads stayed at the University of Georgia for an additional year as a lecturer in equine surgery.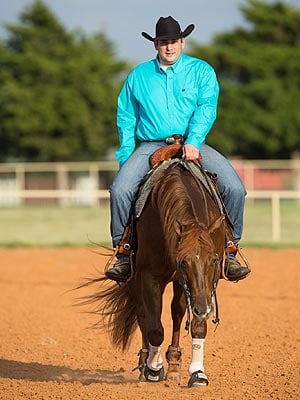 From 2000-2003, Dr. Rhoads was the staff surgeon at Equine Services, a referral equine surgery hospital in Simpsonville, Kentucky. In 2003, Dr. Rhoads fulfilled a lifelong dream of living in North Central Texas when he moved to Whitesboro to work as an associate surgeon at Performance Equine Associates.
Dr. Rhoads became Board Certified in the American College of Veterinary Surgeons in 2000. In 2001, he became Board Certified in the American Board of Veterinary Practitioners, Equine Specialty. Dr. Rhoads is one of only several individuals in the entire world that is board certified in these two organizations collectively.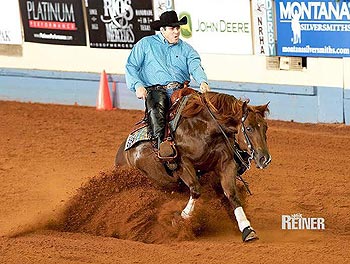 Dr. Rhoads enjoys riding and showing reining horses in NRHA aged events. While attending these events, Dr. Rhoads is able to provide continued care to many of his patients with his mobile equine clinic. Dr. Rhoads' current show horse, Mega Maggie Mae, was the 2015 NRHA Futurity Levels 1-3 champion and level 4 reserve champion. In 2016 the pair won the preliminary rounds of both the NRBC and NRHA Derby and was crowned the Level 4 NRHA Derby Champion.
Dr. Rhoads has been involved with the Texas Equine Veterinary Association since its inception in 2009. He served as the organization's treasurer from 2011 until 2016, when he became the vice president. Dr. Rhoads will take the reins as the organization's president in 2018.
---
William Rhoads, DVM DACVS DABVP
Premier Equine Veterinary Services
130 Hughes Road / P. O. Box 1066
Whitesboro, Texas 76273
Phone/Fax: 855-HORSVET
855-467-7838
info@premierequinevet.com
Request Appointment